Word of Mouth
In A Mailbox
Direct mail… it's alive and thriving.
Everyone gets mail. Direct mail marketing is a great outlet for consumer targeted businesses with service models. Mail order catalogs have taken a massive dive since ecommerce has progressed over the last 5 years. Instead of opening a catalog to order product, you go online to browse and order. Direct mail offers benefits digital can't. With EDDM programs, direct mail can be targeted and affordable.
of consumers say direct mail is more personal than online interactions
of consumers say they want direct mail from brands that interest them
Adding a name to your direct mail piece can increase response rates by 135%
of consumers who responded to direct mail in the past three months made a purchase
Email Marketing with Informed Delivery
USPS Informed Delivery® allows you to engage customers through integrated mail and digital marketing campaigns. See how you can reinforce your call-to-action and drive customer responses with digital mail previews that are tied to physical mailpieces arriving in mailboxes soon.
Direct Mail Promotions
Enhance how your customers interact and engage with mail. USPS offers direct mail advertising promotions and incentives to help you continuously invest in the future of your business, and promote best practices for integrating direct mail with mobile technology and highlight new products and other innovative mailing techniques.
Promote Your Product with Samples
Make your direct mail marketing campaign even more persuasive by putting samples of your product right into people's hands. See how it works and find the best formats for your product samples.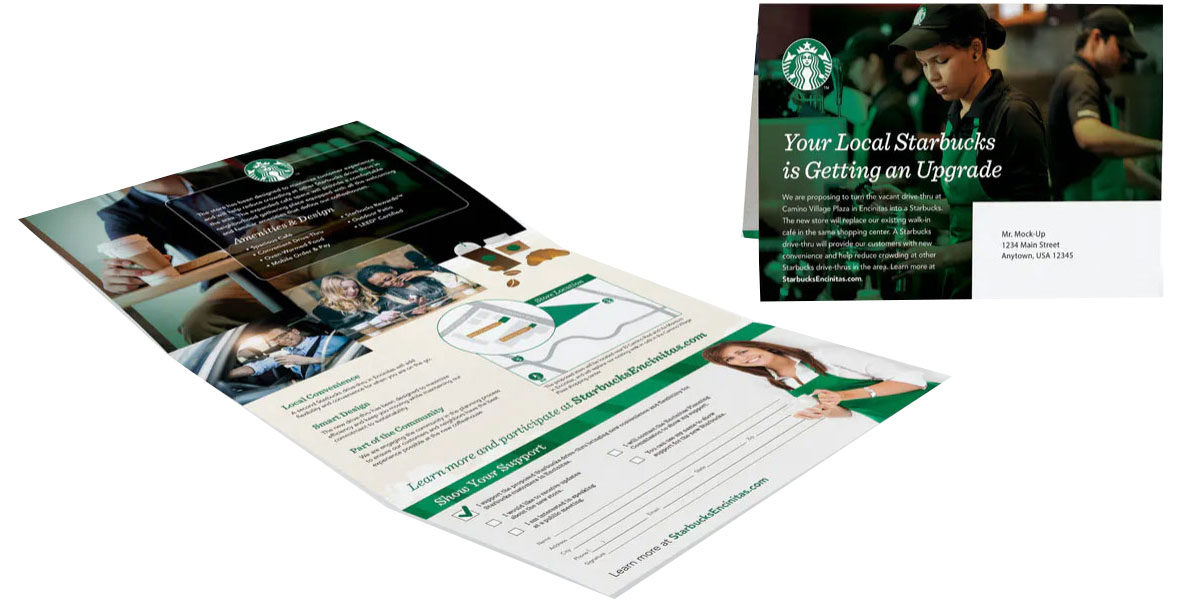 Choose a budget, pick a design, select your audience, and Print

Media

Corporation will do the rest.
Let's Get Started.