HI, WE'RE PRINT MEDIA CO.
We Offer Full-Circle, 360 Marketing Solutions
From the branding and identity of your company, to the illuminated letters and signs on the outside of your building, all the way through to your website and social media presence, we create a customer experience for every step of the journey.
If you're looking for something we haven't offered on this site, give us a call, send a text or shoot us an email. With 65 years of combined experience in marketing and design, chances are we probably do it.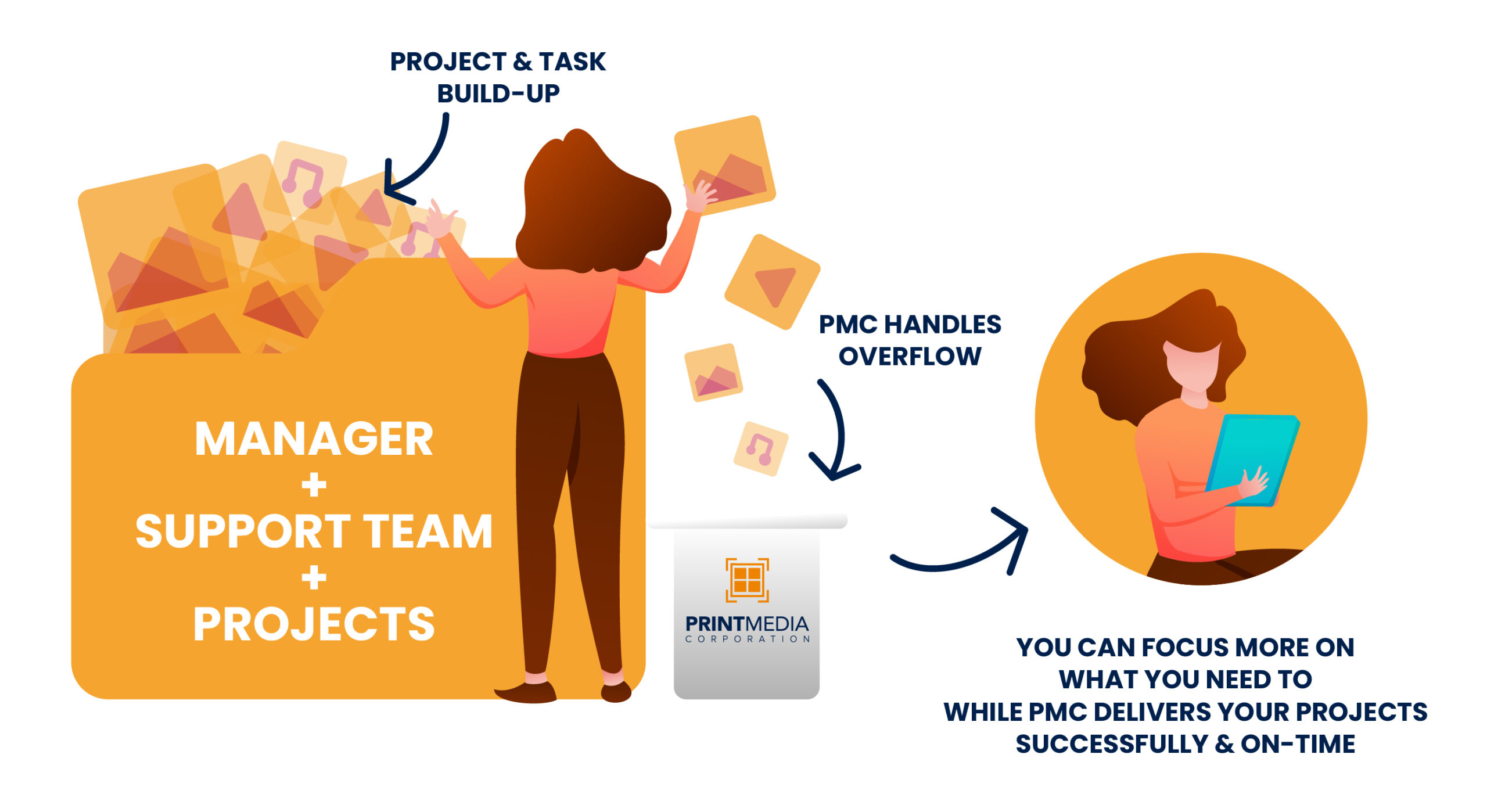 We Can Function as Your Extended Marketing Team
Graphic designers, web developers, photographers, illustrators, sign gurus, videographers, animators, digital marketers, strategists, analysts, content creators, social media planners, and creative geniuses.
As part of your team, we're dedicated to providing quality products and services to support your business goals.
Our mission is to use our expertise in branding, marketing, and design to help our clients tell their unique stories and connect with their target audiences in meaningful and memorable ways. We are committed to delivering exceptional creative work that meets the highest standards of quality and effectiveness. We strive to foster a culture of innovation, collaboration, and continuous learning, and to provide a supportive and inclusive environment for our team members. We believe in the power of creativity to transform businesses and communities, and we are dedicated to helping our clients achieve their marketing goals and make a positive impact on the world.
Our vision is to be the premier choice for companies seeking innovative and effective marketing solutions that drive tangible business results. We aim to inspire and empower our clients to reach their full potential through the power of creativity and strategic thinking. We believe that through collaboration, continuous learning, and a dedication to excellence, we can help our clients achieve their marketing goals and make a lasting impact on their target audiences. We envision a future where our agency is known for its ability to consistently deliver exceptional work that drives meaningful outcomes for our clients. 
OUR CULTURE
We believe that culture is at the heart of everything we do. Our culture is built on the values of creativity, collaboration, excellence, and innovation.