We Don't Just Focus on One Part Of Your Business…
We want to set your business up for success by getting the word about your brand out in as many avenues as possible, thusly increasing traffic to your business and services and driving up your sales numbers.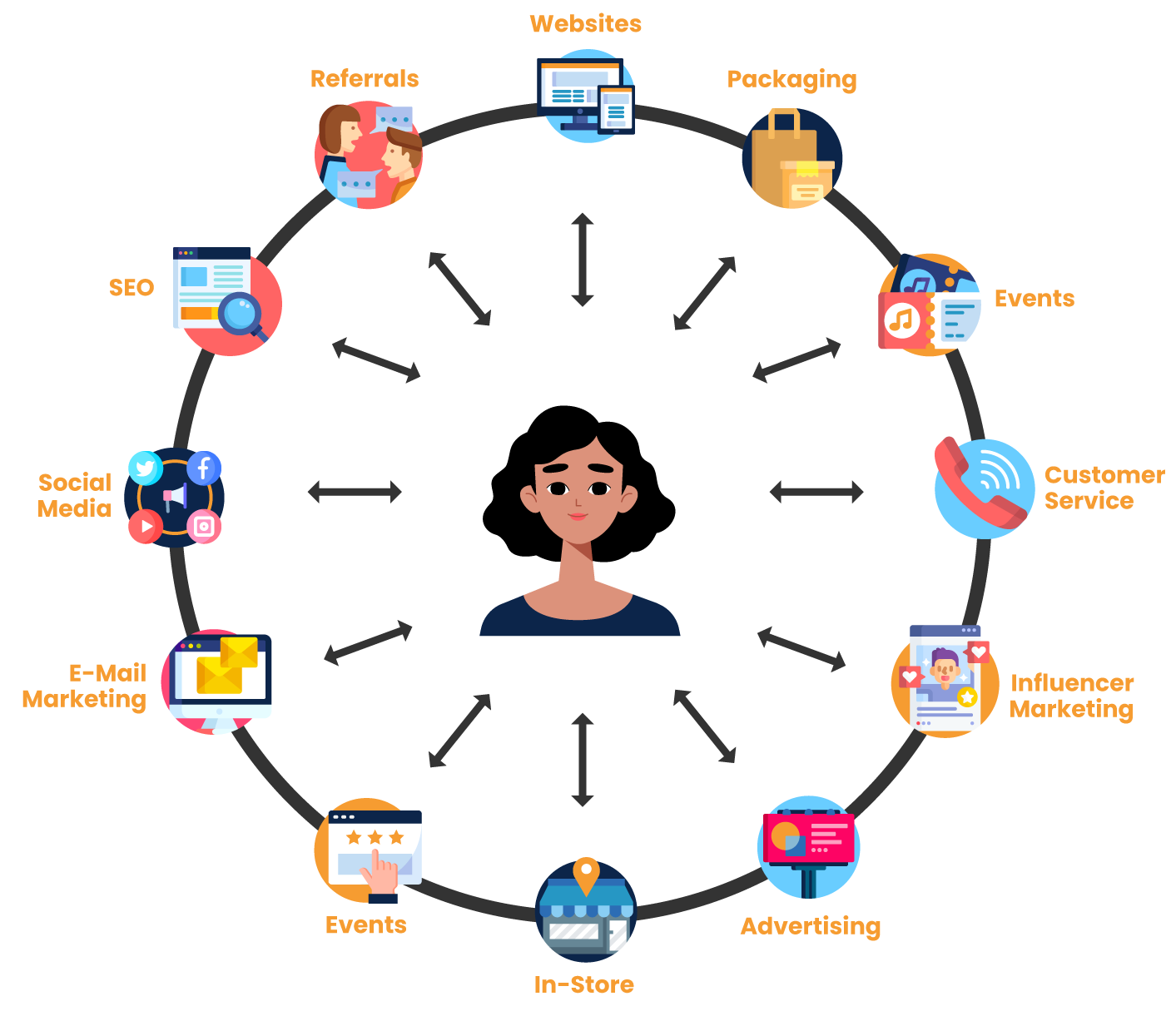 Increase Brand Awareness.
Build Trust & Credibility.
Reach Your Target Audience.
What is Full-Circle Marketing?
Full circle marketing is a comprehensive approach to marketing that aims to create a seamless experience for customers from the initial point of contact to post-purchase follow-up. This approach considers all touchpoints a customer has with a brand, from advertising and social media interactions to in-store or online purchases and customer service interactions.
The goal of full circle marketing is to create a cohesive and consistent message and experience for customers, regardless of how they come into contact with the brand. This can involve creating a strong brand identity and consistent branding across all marketing channels, as well as utilizing customer data to create personalized and targeted marketing campaigns.
In full circle marketing, customer feedback and data are also key components. By regularly collecting and analyzing customer data, brands can gain insights into what is and isn't working in their marketing efforts, and make adjustments accordingly. This can help to improve the customer experience and drive loyalty.
Overall, full circle marketing is a holistic approach that seeks to create a seamless and positive experience for customers at every stage of their interaction with a brand.