Ameren Illinois Commercial Lighting Energy Efficiency Program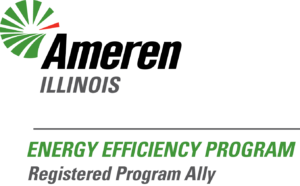 Benefits of Energy Efficiency for Small Businesses
Profitability

Investing in energy efficiency can lead to long-term reductions in energy costs

Comfort

Simple upgrades can improve the comfort and productivity of your space for

employees and customers

Reputation

Enhance your brand reputation as a community sustainability leader and

attract Sustainability Minded employees and customers
Incentives for Small Businesses
There's no easier way for eligible small businesses to lower energy costs and boost their bottom line than with the Small Business Direct Install Initiative through Ameren Illinois. You can receive a FREE assessment of your lighting and refrigeration to help identify potential energy-saving improvements throughout your business.
Print Media Corporation, a Program Ally Contractor, will conduct an on-site assessment of your facility. From there, we will walk you through the results of your lighting assessment and help you choose the
upgrades that provide the most benefits and highest amount of energy savings for which many
lighting incentives may be available.
Eligible small business facility types may include convenience stores, gas stations, libraries,
municipal buildings, nonprofit organizations, places of worship, small offices, healthcare facilities, schools, restaurants, retail and many more!