Menu Boards
Outdoor and indoor menu boards are a crucial element for fast food restaurants.
Outdoor menu boards are typically located at the drive-thru or outside the restaurant, and they are designed to catch the attention of passing customers and entice them to come inside. These menu boards are usually large, brightly lit, and easy to read from a distance.
Indoor menu boards, on the other hand, are typically located inside the restaurant and are designed to help customers make their food selections once they are inside. They are usually smaller and more detailed, and often include images of the food items to help customers visualize what they are ordering.
Both types of menu boards are important for fast food restaurants as they are the first point of contact with the customers and the first impression the restaurant makes, they should be well-designed, easy to read and up-to-date with current menu options and promotions.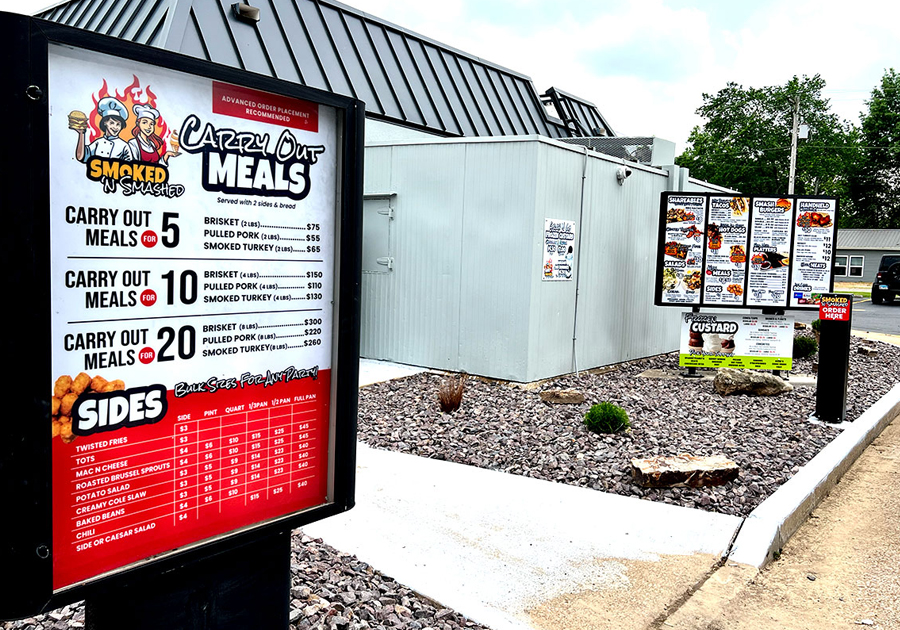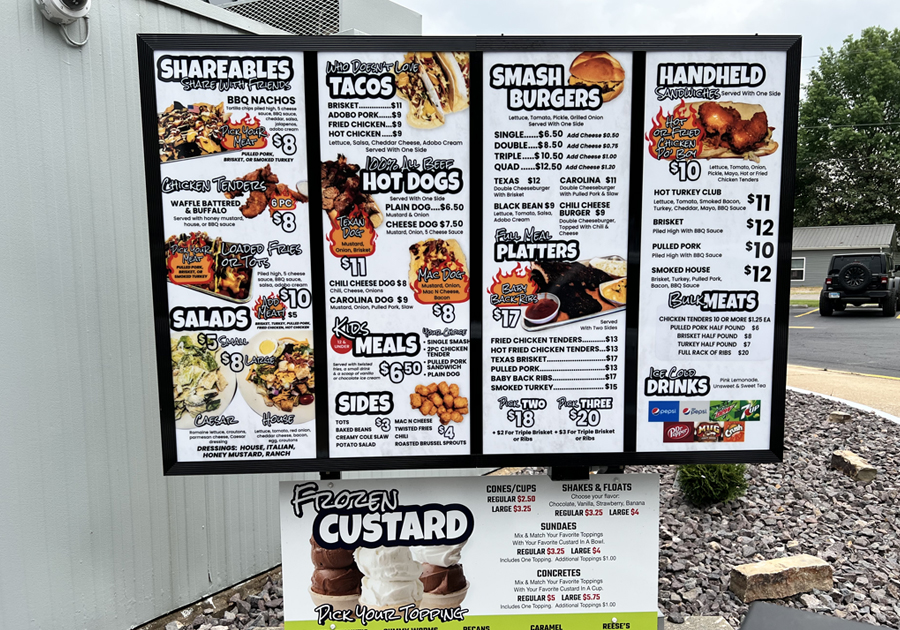 Choosing a Sign Type
When choosing the right sign for your business, it is important to consider a number of factors in order to make an informed decision. Here are some tips to help you choose the right sign for your business: